STILL / RESTLESS
"... brilliant technicians dancing out their deepest fears, longings and nocturnal impulses with virtuosity and finesse... Gamson's movement tonally shifts from lyrical adagios to fierce, almost violent cutting and twisting, limbs acting as propellers to change shapes and moods in an instant. The effect is a thrilling sensory experience, where movement, light and music come together to tell a story in a non-linear way, but with the understanding that the story indeed lives on, deep beneath the surface."
– EXPLORE DANCE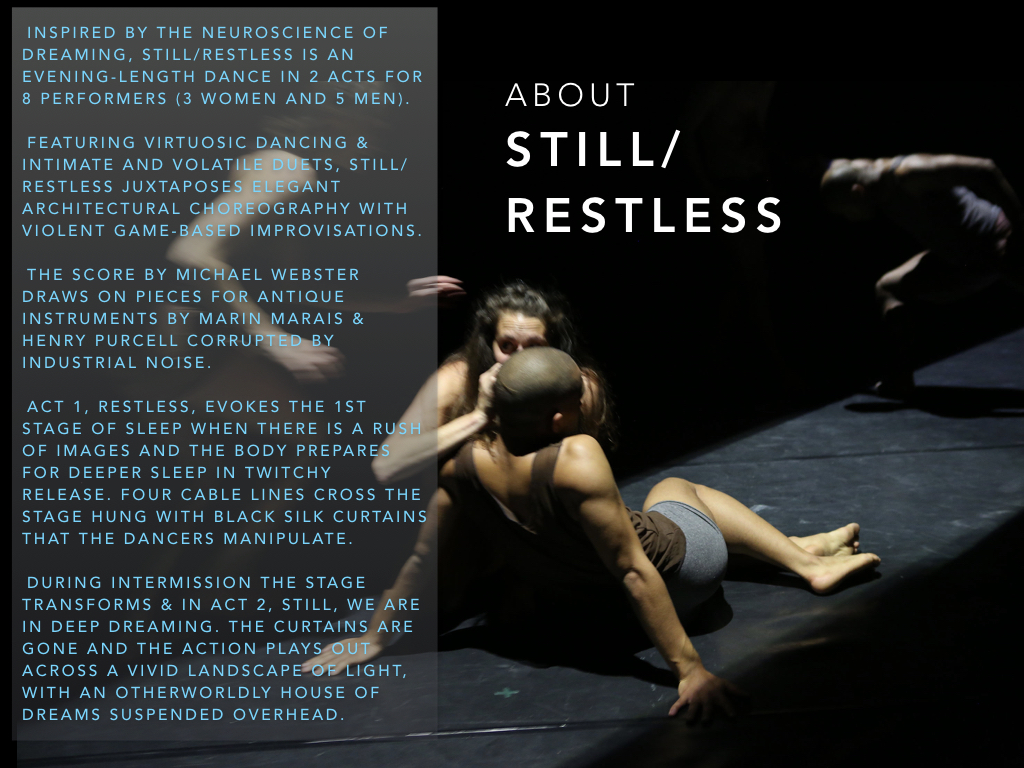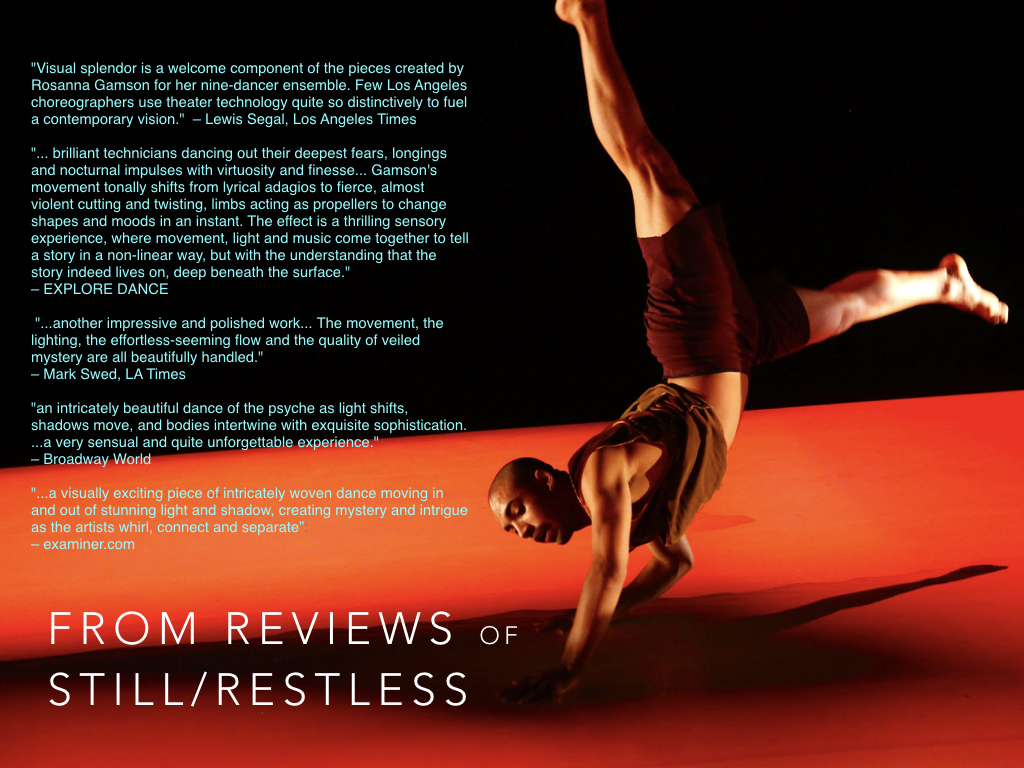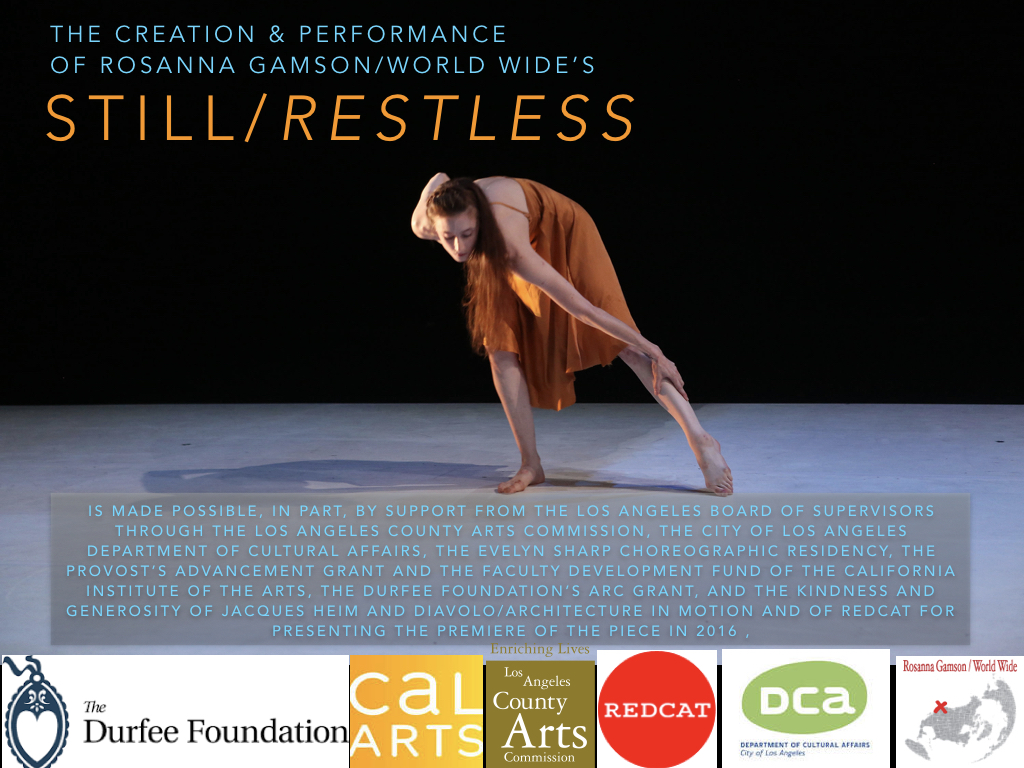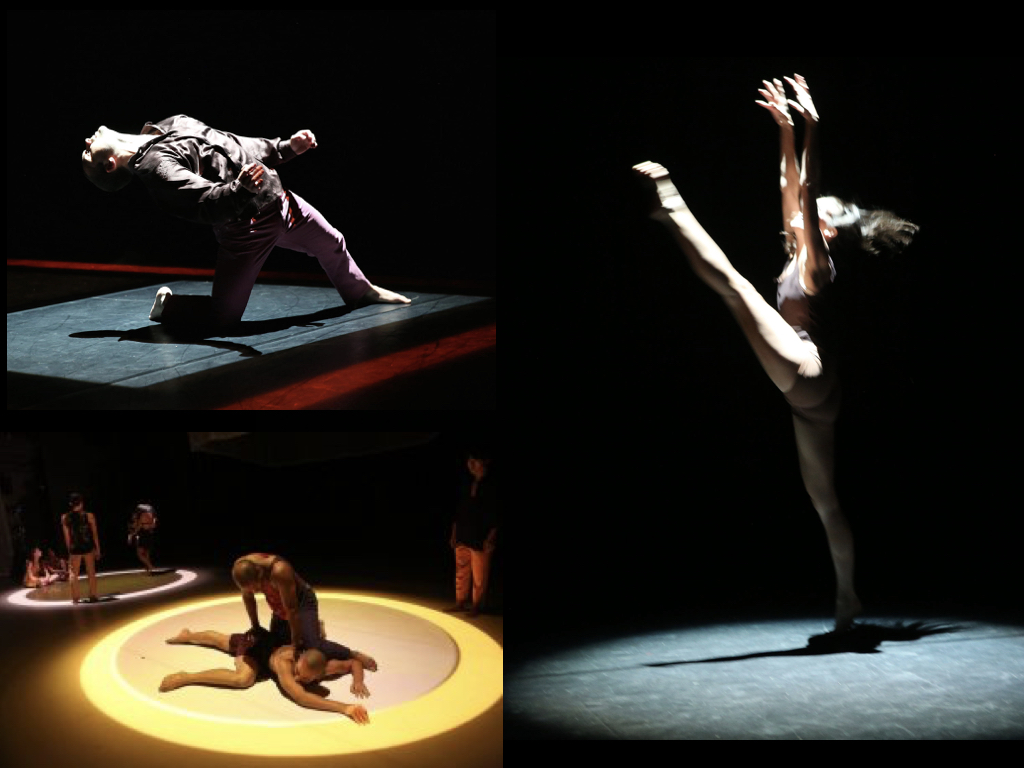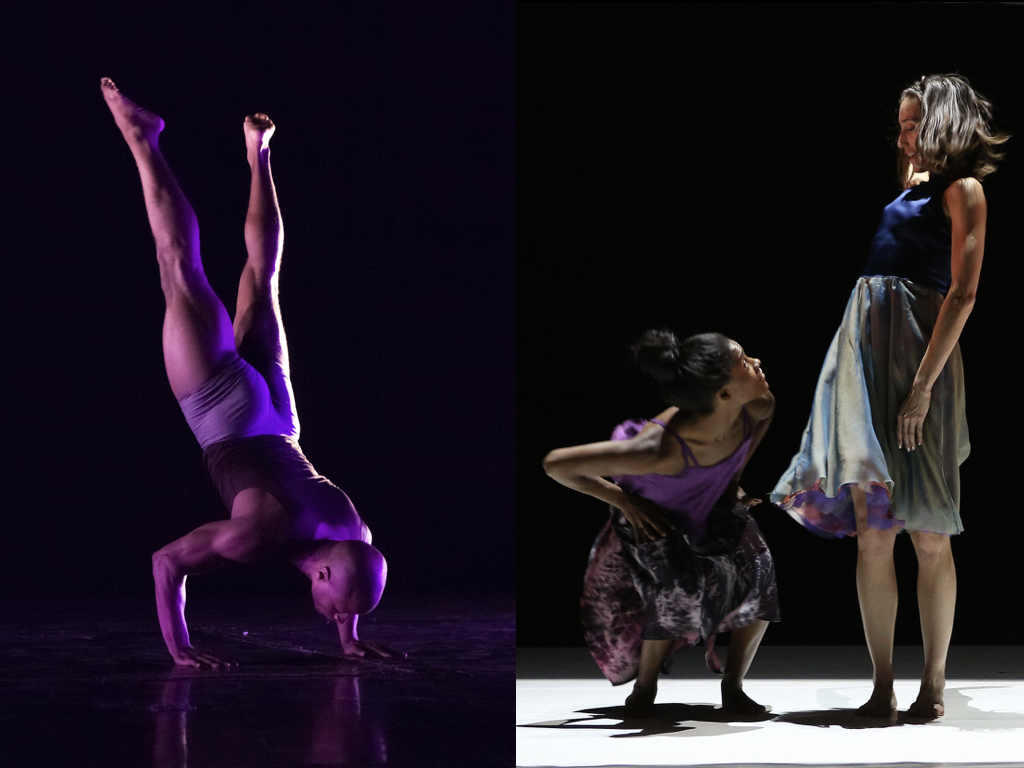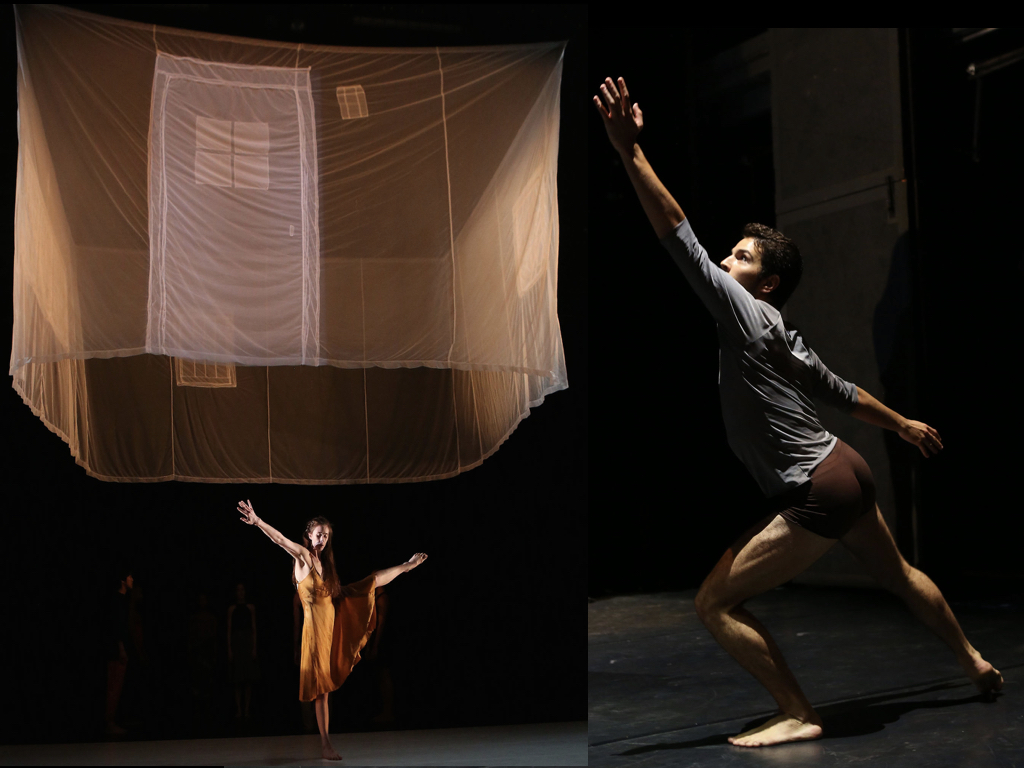 StILL/RESTLESS opens the Festival internacional De Artes escenicas in Panama City
ABOUT THE PIECE:
Oneirology, the study of dreaming, spans neuroscience, psychology, and the study of creativity itself. There's a long history of problem-solving and invention attributed to dreams– the periodic table, sewing machines' bottom-threaded needle, and the realization that nerve impulses are electric transmissions are just a few examples. Different theories say dreams are wishes, a process of sorting memories, transmissions from other universes, or an evolutionary strategy providing humankind with new ideas by connecting random images. John Steinbeck talks about "the committee of sleep" that resolves problems the waking mind can't handle.
In November, 2013 Rosanna traveled to Lithuania with Lavinia Findikoglu and Alexandria Yalj to do exploratory work with Petras Lisauskas, using the landscapes and architecture of dreams as inspiration. We worked together for ten days, presenting the structured improvisations that grew from our research at two festivals, in Vilnius and Sioalai. May 19-30, 2014 we continued to develop Still though the inaugural session of the Evelyn Sharp Summer Choreographic Residency at the Sharon Disney Lund School of Dance at CalArts.
A draft of the first act of Still/Restless was presented July, 2014 at REDCAT as part of the NOW Festival. Still/Restless premiered at REDCAT in June, 2016 and was presented by El Camino College's Featured Artist Series in March, 2017 with additional support by the Los Angeles County Board of Supervisors through the Los Angeles County Arts Commission.